Product Description
1.Main Function: tummy control, butt lift, thigh trim, breast lift
2.Full-body bodysuit targets your belly, waist, and thighs, flattens your stomach and creates and sleek line from belly to thigh.
3.Overlap gusset for easy when nature calls.
4.Seamless knitting, no VPL under dresses, pants, cocktail, and more.
5.Adjustable shoulder straps ensure a snug fit on you.
6.Environmentally friendly EVA package bags, non-toxic, harmless to the environment, and recyclable.
7.77% NILIT® nylon+23% spandex for stretching and comfort.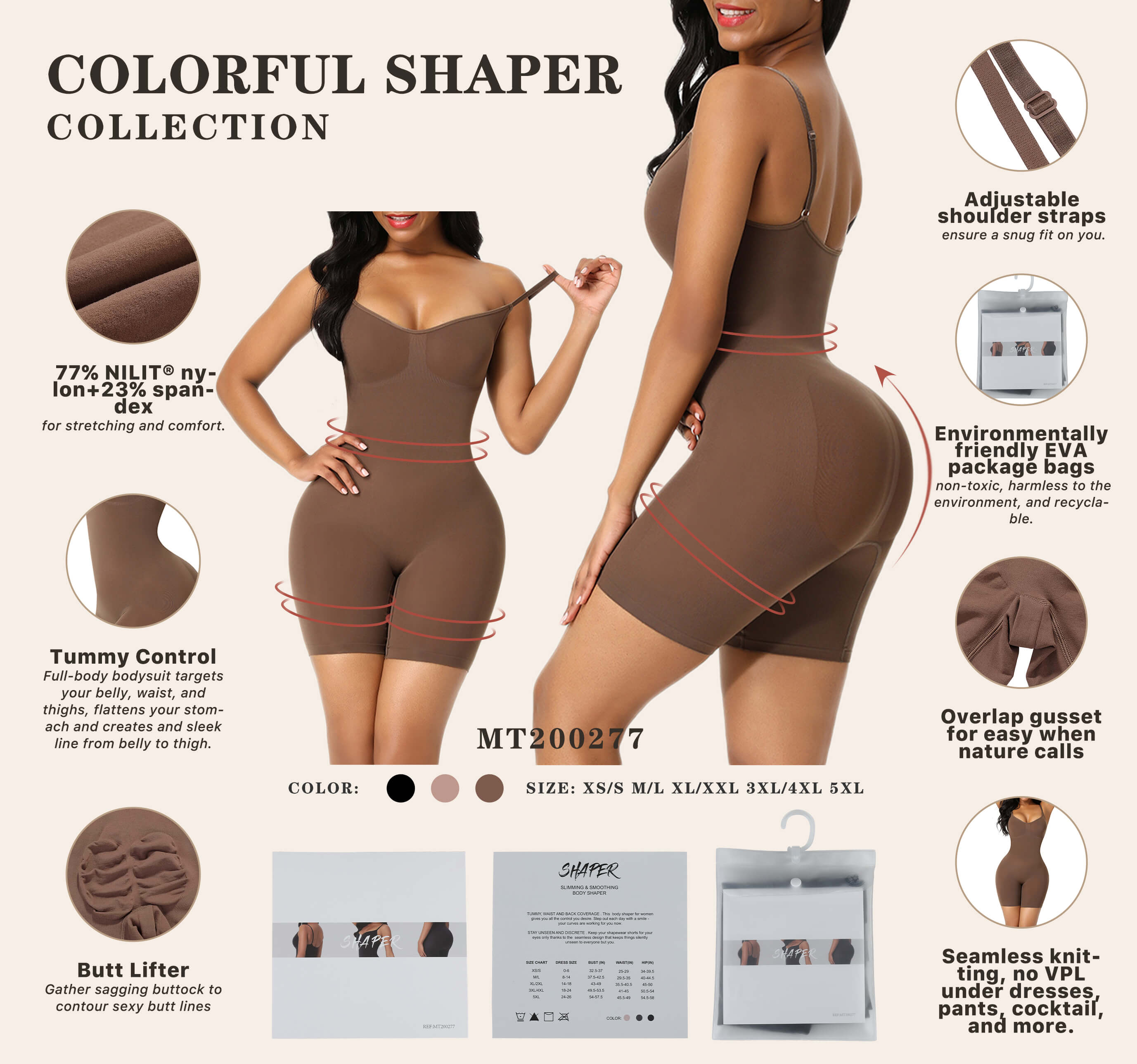 We Think That You Might Also Like